This year's PV EXPO has emerged diverse business models under the new policies of the Japanese photovoltaic market, including FIP, VPP, self-consumption and corporate PPA, and has also attracted many non-traditional photovoltaic companies and individuals.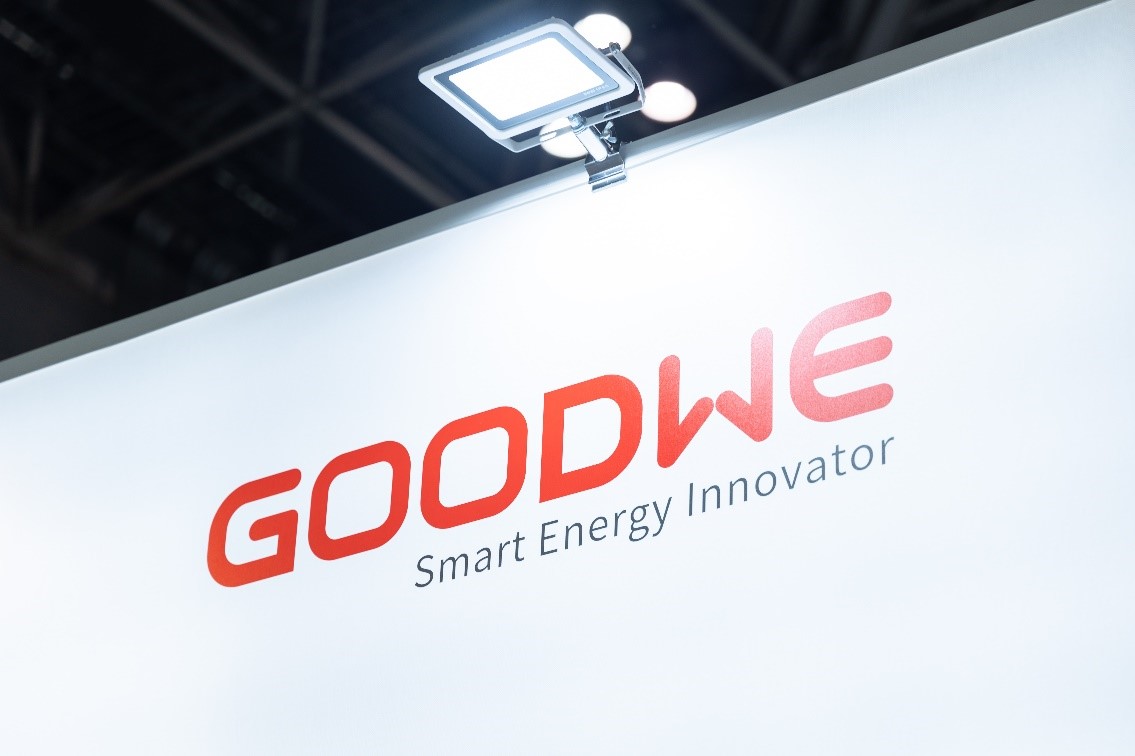 Under the circumstance that the price of raw materials for photovoltaic products have been rising for more than a year, the Japanese photovoltaic market is now aiming to accelerate the combination of photovoltaic and BTM storage solutions in residential market as well as small C&I market. Thus to actively respond to the government's goals on decarburization.
Chinese leading companies including GoodWe have also begun to deploy strategic products and targets in the new Japanese market. At GoodWe's booth, not only the designed-for-Japan HT series 125kw inverter are displayed, but also the Lynx battery storage and Building-integrated product Sunshine Tile are shown. Dedicating in energy sustainable development, GoodWe is committing to incorporation advanced electronic technologies with aesthetic, modern and intellectual design to provide household, commercial and industrial buildings with complete smart energy solutions.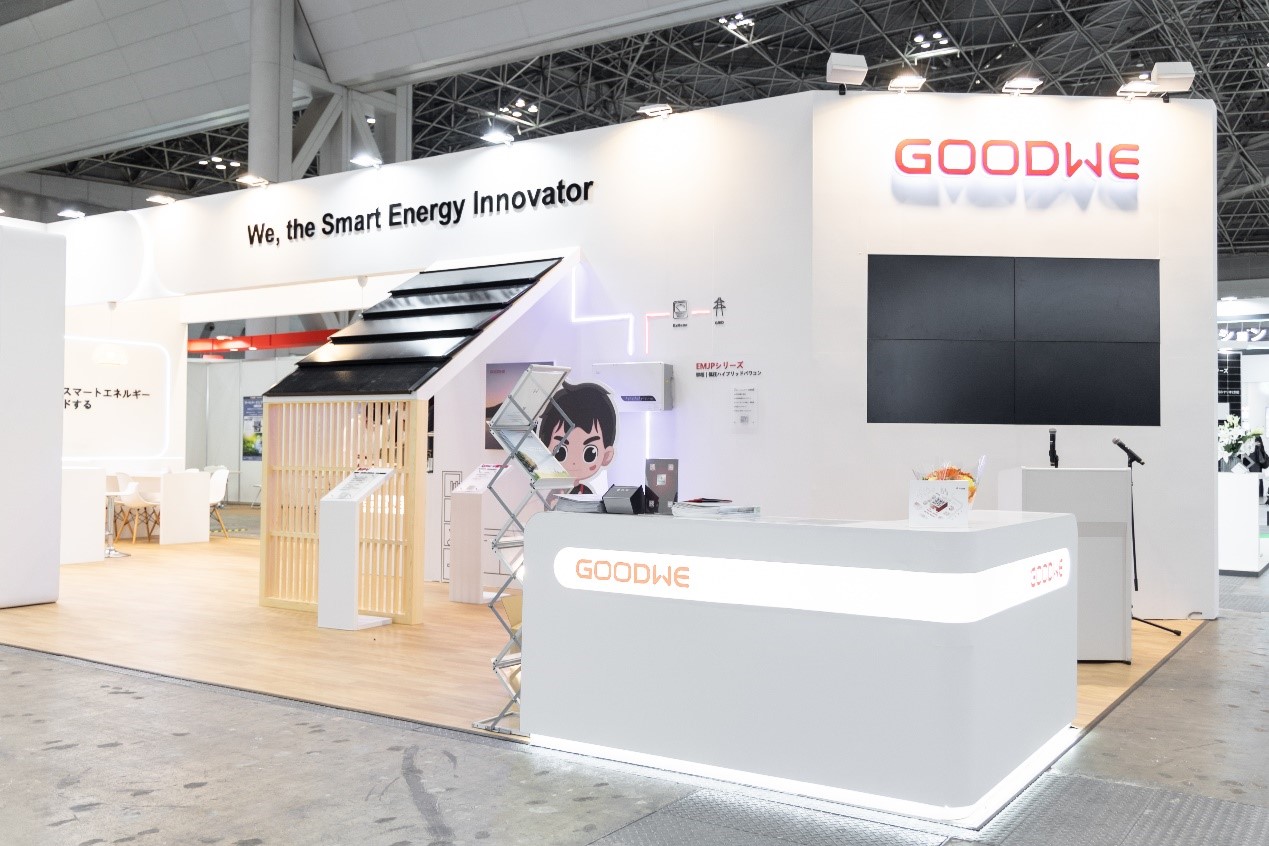 Another highlight of the show was the new brand image of GoodWe, along with the company's global new brand image campaign, this new logo was unveiled for the first time in Japan. Simple lines with optimized design logo witness the upgrade of the company's overall image. Many customers also participated in the "W Gesture" photo shoot. The design of "W" was inspired by the concept of win-win with customers, employees and partners, which was also positively recognized by the visitors.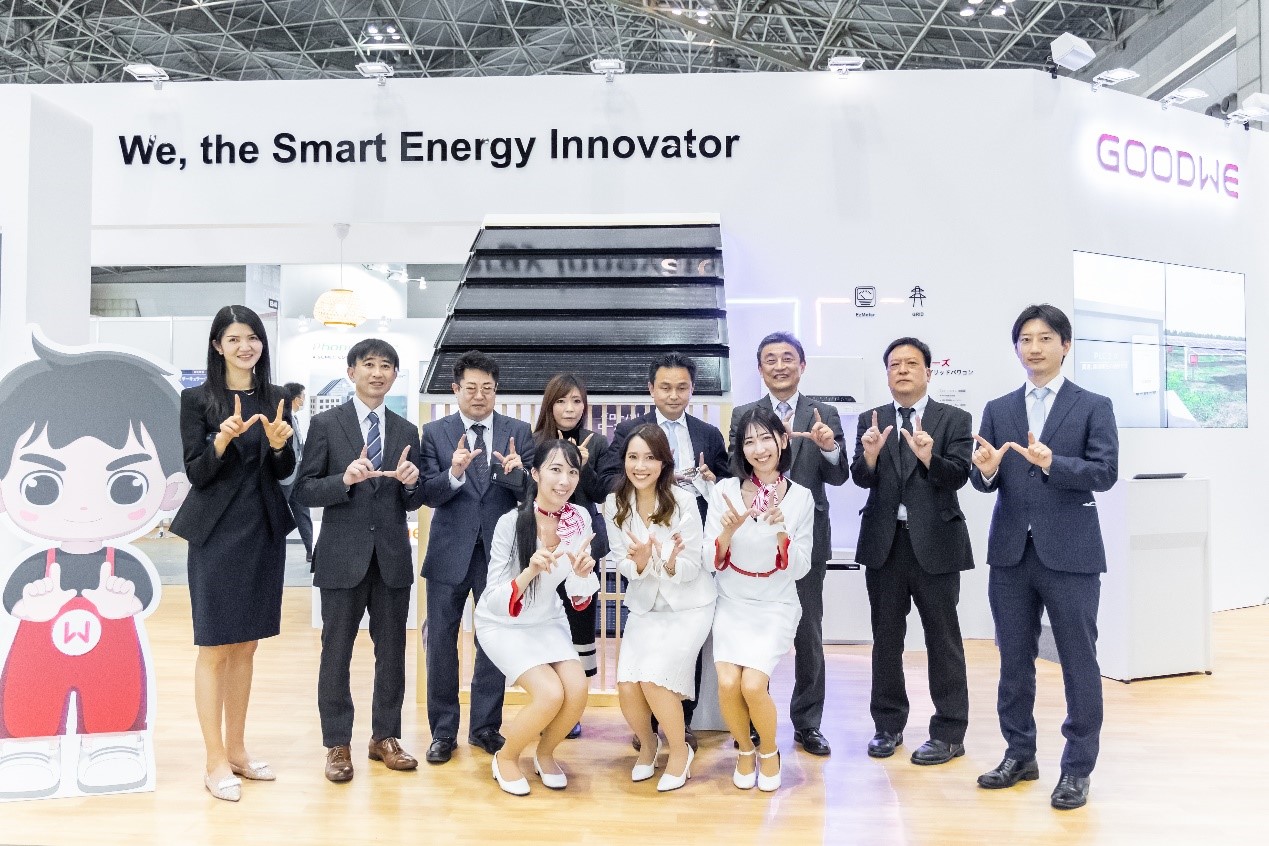 More than 200 groups of customers visited our booth, including developers, EPCs, IPPs and other solar business-related parties. In this regard, GoodWe Japan country manager Mr. Nakai addressed, "After more than a year of preparation, we have completed the sales preparation for the main products, and will introduce more household pure-play products according to the special requirements of the Japanese market."
About GoodWe:
GoodWe is a world-leading PV inverter and energy storage systems manufacturer listed on the Shanghai Stock Exchange (Stock Code: 688390). The company has more than 3,000 employees located in 15 different countries and a team of over 500 engineers working at its R&D centers to continuously optimize and advance energy storage technology. GoodWe storage inverters were ranked No. 1 globally by Wood Mackenzie in 2020, with over 15% market share, and the company was ranked one of the world's Top 10 inverter suppliers by IHS Markit. Having achieved over six consecutive TÜV Rheinland "All Quality Matters' awards and consistently being ranked at the top in terms of overall product quality, GoodWe's comprehensive portfolio of products and solutions for residential, commercial, and utility-scale PV systems is guaranteed to deliver high performance and reliable quality across the board. For more information, please visit goodwe.com